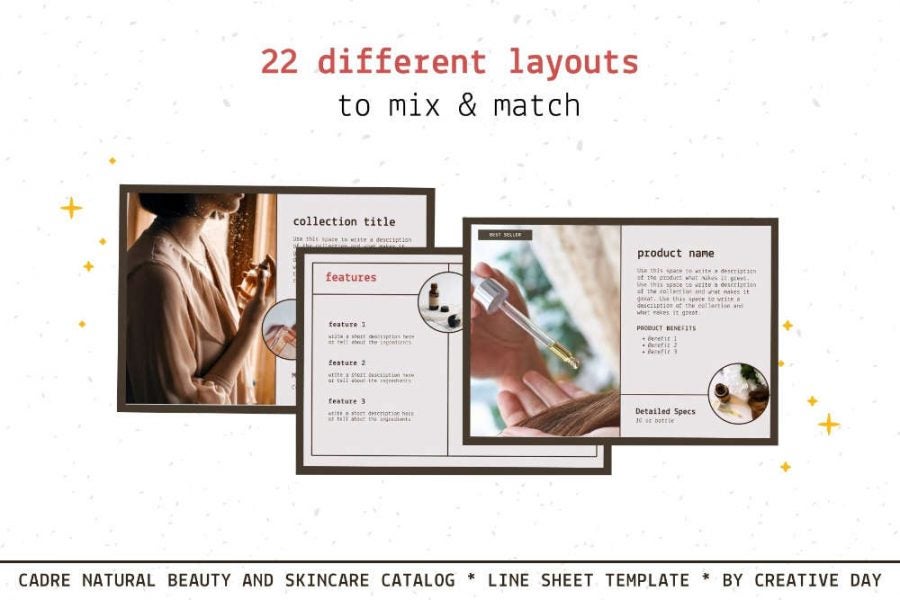 Cadre Catalog Template for Canva
On Sale
$24.00
Cadre is a minimal chic, totally customizable Canva line sheet and catalog template that gives your business a unique look while making it easy for buyers to see your value. With more than 20 different layouts including cover pages, collections, product pages, and even an ordering form, you can mix and match to your heart's content!

Product-based businesses or lifestyle brands might love the effortlessly chic, minimal farmhouse styling, no-fuss fonts, and wide images to showcase their products and events. But because this template is made for Canva, it's easy to change fonts, colors, and images to match your branding!
Cadre Catalog includes 22 pages to mix and match.

PLEASE NOTE: Images are for placeholder purposes only and are not included with your purpose.

Like this template? Pair it with Cadre Instagram Posts and Cadre Instagram Stories.